Concert
Sunday, 12 February 2023

11:00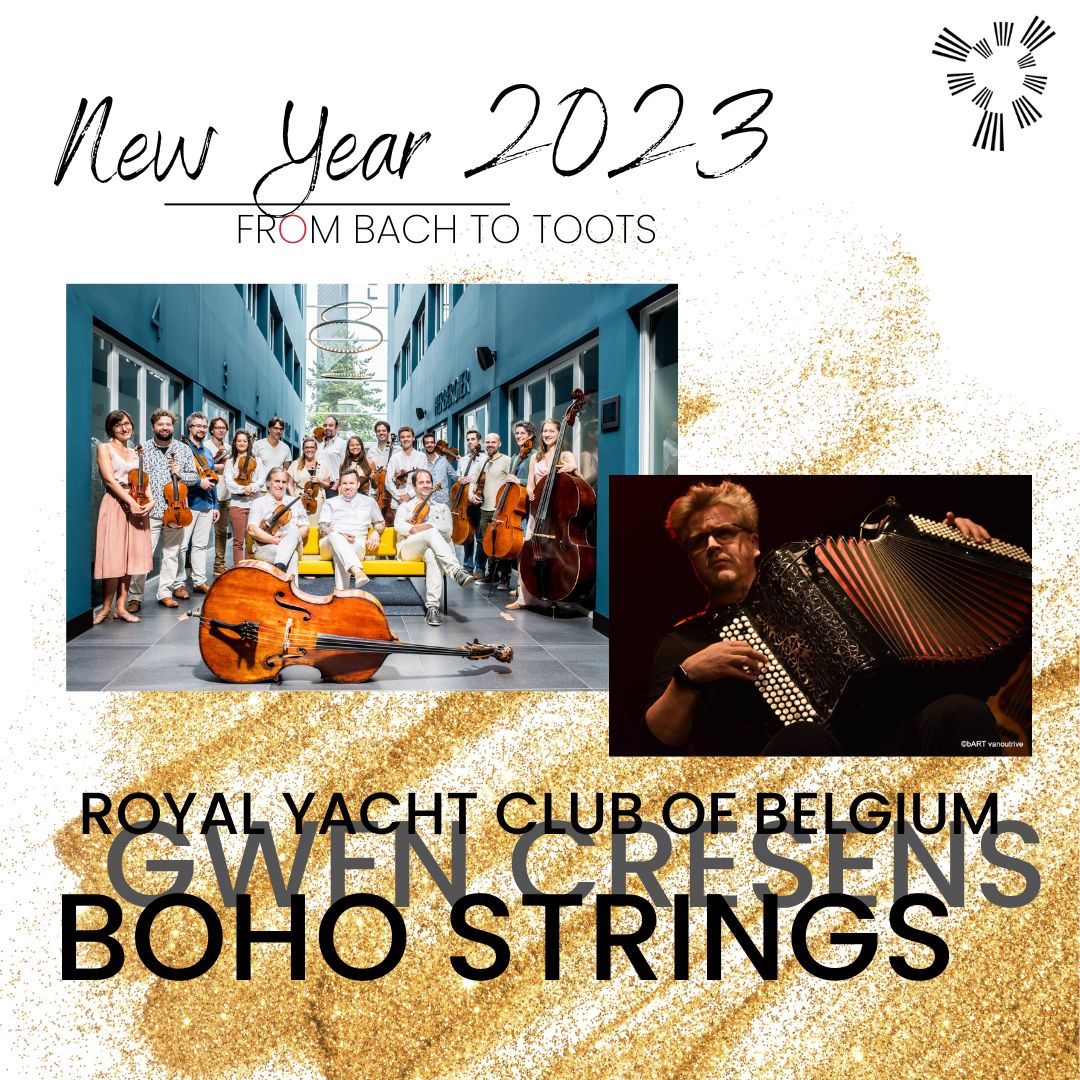 Bach to Toots with brunch
Melancholy, passion, determination, tenderness. It was Astor Piazzolla who elevated these typical emotions of the tango to an Art form. Together with accordionist Gwen Cresens, we will explore the various influences that have made Piazzolla such a unique figure. In doing so, we will travel through the music of Bach, Bartok to the jazz that he discovered in his youth in New York.
And thus we also make the connection with one of our own greatest musicians Toots Thielemans - who would have celebrated his 100th birthday in 2022. Especially for this New Year's concert, Gwen pays homage to our Belgian great master.
Keith and his team at The Jibe welcome you with a brunch at 11 am, followed by the concert at 2 pm overlooking Antwerp. In short, the perfect way to celebrate the start of 2023!
Program
Bach • Piazzolla • Bartok • Galliano • Cresens
Venue
Royal Yacht Club van België
Thonetlaan 133
2050 Antwerpen