Discover Our Community
We chose to make our home in Borgerhout. Borgerhout is the most densely populated district of Antwerp, with an incredible diversity of origins and nationalities. Many stories are bubbling up in this place and new ones are added every day.
A fantastic source of inspiration!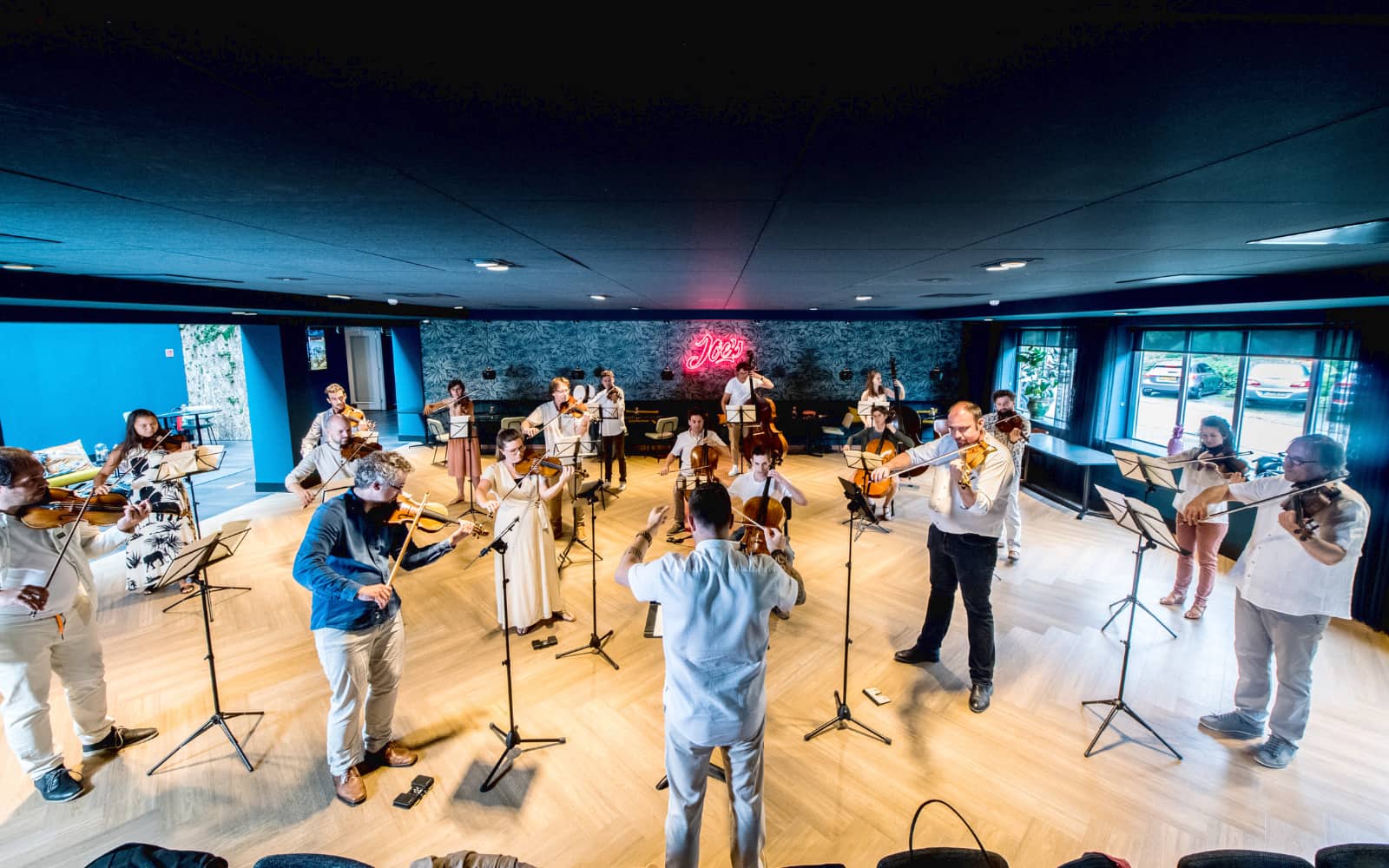 OUR ENGAGEMENT: THROUGH MUSIC WE FOSTER LASTING CHANGE IN OUR COMMUNITY.
We connect with our local community by opening our doors. We invite you to join us for our open rehearsals and behind the scenes activities.
Too far for you to come in person? No problem! We regularly post Boho Behind The Scenes video updates and other fun videos on our YouTube channel.
And you can always stay connected to us via our social media channels.
Boho (P)re-verb
Wim Henderickx
Peter Bogaert
Roeland Hendrikx
Behind the Scenes
Ep.5 - Instrument Days
Ep.4 - New Year's concerts
Ep.3 - New projects
Ep.2 - Shostakovich
Ep.1 - Trailer